All four Selective Entry schools are highly competitive and attract some of the best students.
Getting selected in any of them is a great milestone in the academic journey of any student. While it is hard to compare one school with the other, the following aspects have been considered in this comparison.
The results have been presented by Better Education and compiled by Melbourne Tutorials.
2019 VCE Rank
Percentage of Students with VCE Scores of 40 +
Median VCE Score
Number of students in Unit 3-4 cohort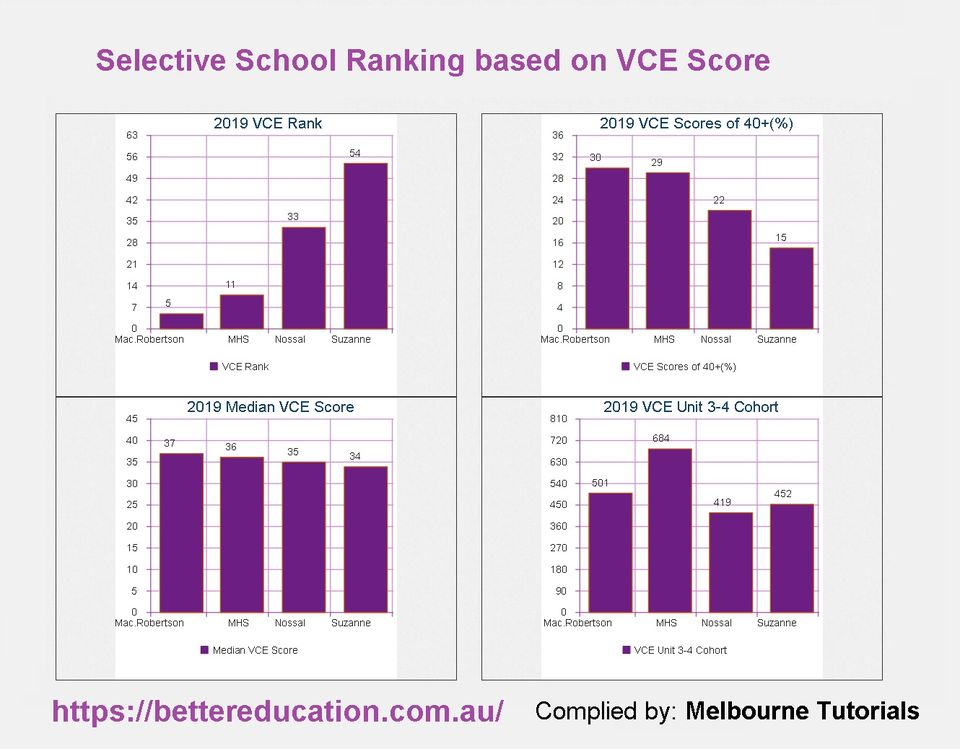 #melbournetutorials
#selectiveentryschoolsvictoria
#selectiveentryprogram
#selectiveentryexam