"It always seems impossible until its done."

~ Nelson Mandela

"If I were again beginning my studies, I would follow the advice of Plato and start with mathematics."

~ Galileo Galilei

"There are no secrets to success. It is the result of preparation, hard work learning from failure."

~ General Colin Powell

"Success is the sum of small efforts, repeated day in and day out."

~ Robert Collier

"Your attitude, not your aptitude, will determine your altitude."

~ Zig Ziglar

"If you think education is expensive, try ignorance."

~ Andy McIntyre

"The beautiful thing about learning is that no one can take it away from you."

~ B.B. King

Tell me and I forget. Teach me and I remember. Involve me and I learn."

~ Benjamin Franklin

"Better than a thousand days of diligent study is one day with a great teacher."

~ Japanese Proverb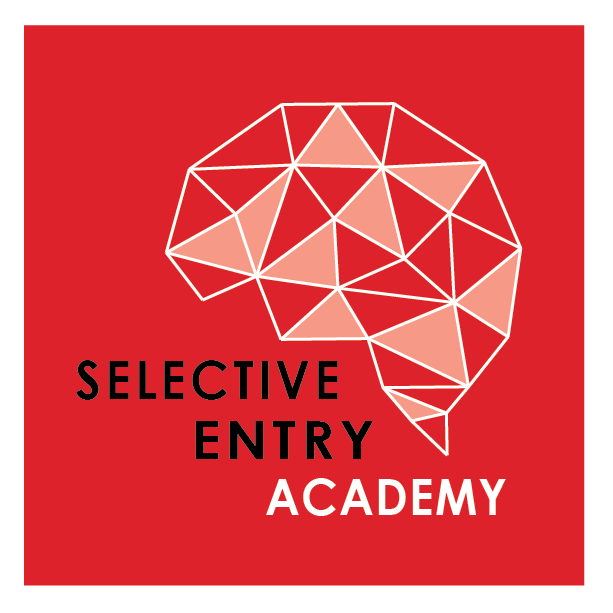 Selective Entry Academy (SEA) is an affiliate of Melbourne Tutorials, a leading tutoring institute in Melbourne's western suburbs.
Academic News
Admissions 2022:
Admissions for Term 1 are now closed.
Please submit an Expression of interest for the Term 2 waitlist.
To become academic achievers, children need an environment that's developmentally challenging and interesting, an environment that motivates them to assume ownership of their studies. That's the key to becoming successful learners.
Melbourne Tutorials specialises in tutoring, coaching and mentoring students from preschool to VCE.
We offer group and individualised support to students for academic excellence. Our classes include preparing for NAPLAN and ICAS, entrance exams of the immensely competitive SEAL and Scholarship programs, and the highly sought-after Selective Entry schools of Victoria.
Our classes, broadly categorised as Accelerated, Advanced and Basic, aim at providing the students with a stimulating and challenging learning environment much beyond the expected levels at schools. Our teaching model, right from grade 1, is based on the Selective Entry model as we strongly believe that academic excellence in children can be nurtured with the right guidance at the right age.
The initial assessment at the time of admission and the subsequent assessments on a regular basis result in fine tuning the learning at individual levels.
We believe in establishing strong, professional relationships with the students and parents and strive to challenge, motivate and achieve the learning goals.
Very impressive quality education provided by Melbourne Tutorial especially in this lockdown situation where my kids are doing online schooling.

Mr Homik Patel

This is a mother of a child that Melbourne Tutorials took far up on the stairs of success.Melbourne tutorials made her strive for excellence. My daughter, Amitojdeep Kaur, received a first selection in Suzanne Cory in the examination of 2020. My daughter, a child who went to a public school, is now among those who aren't on her level in academics but also full with dedication to be the best. This was only possible due to the extraordinary efforts the teachers of Melbourne tutorials put in my daughter and the students working along with her. After every class she told me multiple things she learnt and shared how thoroughly she was taught all the topics. The teachers took extra time to explain things that she didn't understand. Her emails full of questions were answered immediately with supportive and helpful answers. Based on my experience and those of other parents, I highly recommend Melbourne Tutorials. I guarantee they will be the reason to your child's success.

Mrs. Baljeet Kaur

Melbourne Tutorials is an institute par excellence that contributed to our children's academic excellence.

Our son, Soban Sair, achieved record-breaking success by getting selected in Melbourne High School through the Selective Entry exam 2020. This has only been possible due to the substantial efforts from the teachers of Melbourne Tutorials. The classroom teaching by these subject experts in English and Mathematics was equally complemented by individualized support to students in the areas of improvement.

The mock tests, including the online portal questions, are exactly modelled on the selective entry exam pattern to provide the students with a deep insight and practice opportunity. The team at Melbourne Tutorials is constantly evolving the course material at a fast pace to mimic the real exam as closely as possible! For example, in Reading Comprehension, novel question types centred around obscure topics such as image analysis and narrative poetry, are also explored as they have appeared in the previous selective entry exam.

The teachers at Melbourne Tutorials, being erstwhile selective entry students who have completed their university specialization in the areas of teaching, are perfect role models for students aspiring to reach the highest levels of success. They are highly personable and vastly resourceful, always willing to go that extra step to ensure that students are equipped for exams in the best way possible.

We compliment Melbourne Tutorials for the tremendous role the institute plays in positively influencing the lives of innumerable students.

Mrs. Shahida Farookh

Melbourne Tutorials is run by wonderful professionals who are national award winners and selective entry alumni. As Priscilla's mother, I want to acknowledge the entire team for being so kind and courteous and helping her to come out of her shell. She was a bit hesitant before the first class, but she now looks forward to packing her bag and getting into the car for our weekly drive to Melbourne Tutorials! She also enjoys reading the interactive boards and posters while she waits after class. Due to the nature of my work, we have lived in many countries over the years, and Priscilla was seriously beginning to fall behind. We also come from an Asian background, and English is not our first language. I am happy to say that the tutors have brought about a drastic change in her - her teachers are raving at her transformation! She has been attending Melbourne Tutorials for 3 years now, and will continue to do so. Thank you so very much, team!

Ms. Amy Clarke

"My daughter got selected in the selective Entry Exam this year. She will attend Mac Rob School this year 9. We are grateful to Melbourne Tutorials for this success.

The classes and the practice tests gave my daughter the necessary learning environment to be successful. Thanks and best wishes!"

"Thanks to Melbourne Tutorials as my son realised his dream of joining Melbourne High School, the most prestigious school for boys.

The teachers are extremely competent and have a clear understanding of the exam process.

The resources are quite elaborate and all the topics are covered in a methodical way. I would recommend Melbourne Tutorials to anyone who wants to be successful in studies."

"My daughter started attending Melbourne Tutorials from grade 2 and now she is in grade 5. The environment is very favourable to learning as my child has secured the highest possible results in NAPLAN. The teachers are quite supportive and my daughter loves attending the weekly classes and completing her homework."

After less than stellar mid-term results in grade 6, we enrolled our daughter in Melbourne Tutorials, hoping to build her academic skills before the end of the year exams. Within a few weeks, she was gaining confidence as the teachers patiently and tirelessly worked with her to brush up the basics and bring her up to the same level as her peers.

Owing to their years of teaching experience, the teachers at Melbourne Tutorials are able to communicate information in a manner that inspires and encourages children. As a result, we see the spark back in our daughter, a renewed interest in learning, and willingness to put forth the effort necessary to succeed in her final exams."

"Firstly, I would like to congratulate Melbourne Tutorials as a business. I found every contact I had with your team to be exceedingly positive. Before contacting Melbourne Tutorials, I had tried several other services, but my experience with Melbourne Tutorials has been a breath of fresh air which truly stands out among-st the rest. The tutors are extremely knowledgeable and have specialized subject experience.

As for my son's results in Year 8, I am eternally grateful that the services provided by Melbourne Tutorials have made a big difference for him. His teachers are pleasantly surprised with the progress that he has made in such a short duration of time. We will happily recommend your business to others."

"I really appreciate how hard you all work as a team to meet the students' needs. It has made all the difference in my daughter's academic journey. At this time last year ( grade 7), I was worried about her stagnant progress academically and wondered whether she would ever be able to secure a place at a selective entry high school.

Everything changed almost immediately once she began her classes at Melbourne Tutorials, and I am sure beyond a shadow of doubt that she would not have been offered an interview (and subsequently a place) at Suzanne Cory School without your consistent support and encouragement. You were with us every step of the way. My daughter enjoyed working with you tremendously and learnt a lot!"

"The teachers at Melbourne Tutorials quickly assessed the situation and helped my son identify his weak areas. After only a few sessions, my son's literacy and numeracy skills improved dramatically. Eventually, there was such a stark difference in my son's level compared to what it had been prior to availing your services that he was awarded for his academic achievements by his school in Year 10! We are very proud parents and are impressed with the teachers' level of knowledge and professionalism at Melbourne Tutorials. We are very appreciative of the high quality tutors you employ."

Melbourne Tutorials is an amazing institute which enabled my son to achieve his goal and get a seat into Suzanne Cory. My son went here from year 7 and he told me that all his basics and fundamentals were from this tutoring centre. He enjoyed the education and way of teaching at Melbourne Tutorials. The amount of support we received during COVID-19 is not expressible in words. The teachers gave us support, motivation and guidance throughout our journey. We got innumerable tests and practice exams which made my son boost his confidence. Would definitely recommend to any student who is for an enriching academic experience. Thanks, Mr Akash for your helpful nature, we are very glad that we met you. Swapna Ch

Melbourne Tutorials were extremely helpful in ensuring that I achieved my goal of getting into the top school in Melbourne and gained a lot of foundational knowledge for my future schooling. When I needed help with my application process they helped me so much despite the fact that they had no obligation to. They truly care about the results and achievements of their students. Their small size classes allow for a great one on one support and they are always extremely happy to give great feedback both to the parents and students. I would 100% recommend this institution.

                                                                                                            Ms Savita Sood on Google Reviews
Subscribe to Our Newsletter