Frequently Asked Questions (FAQs)
1
Why is school not enough for children?
School class sizes are getting larger and with lots of distractions in today's school environment it is becoming almost impossible for students to do well in studies.
Whilst most students might understand the class work when it is taught, the problem is many students forget what they have been taught because they don't regularly revise and due to non availability of guidance at home.
Many parents want to help their children in studies but they find it hard too, due to various reasons.
2
Does my child/children need tutoring?
Due to the reason mentioned above, your child might be struggling at school. Many children are not able to convey their difficulties to parents.
You are welcome for a FREE assessment session for your child at Melbourne Tutorials. The Assessment session has been developed with lots of research in the field of education. After the assessment a clear picture of the child emerges and the tutoring needs are identified.
The Director of Melbourne Tutorials, Mr Akash will have an elaborate discussion to identify SMART goals for the child before start of classes.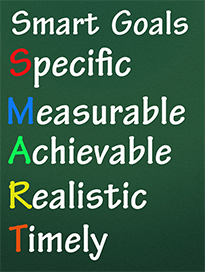 3
What are the benefits of tutoring at Melbourne Tutorials?
At Melbourne Tutorials our philosophy is Your Children are Our Children.
We help shape our children's confidence by working on their strengths and bridging the gaps. Our tutors bring about a transformation process and children realize their actual potential.
Mr Akash's motivational skills enable our children get motivated, organised, learn how to study smarter, learn critical exam techniques. Parents are kept informed of the progress and we are all on the same page when trying to get the most out of each student.
4
How would Melbourne Tutorials know what to work on with my child/children?
At Melbourne Tutorials, we constantly assess the children to see where they are at, where they need more help and where they can be extended.
Our initial assessment guide is made up of a number of combinations including standardised tests, diagnostic tests and personal interviews.
With this information we are able to design a program tailored to your child's needs and goals. We regularly monitor the learning curve to raise it continually.
5
How will we know that our child is really making progress?
As Melbourne Tutorials conducts regular assessments of children at the centre and to track their learning curve, regular feedback sessions are organised for parents.
Parents will see changes in their child at home and in school. This also influences behaviours such as increased confidence and enthusiasm as well as a more positive approach to homework, tests and assignments.
6
What grades are tutored at Melbourne Tutorials?
Melbourne Tutorials tutors Grade1 to year12.
7
How many students are there in a group?
We limit our groups to a maximum of 6-8 per group, some groups are capped at 5 dependent on the ability levels of the students.
8
Do I need to purchase any additional materials for my child?
No, the cost of tutoring gives the student access to a wide selection of resources. Any purchase of extra material from book stores is optional.
9
Do you teach a separate curriculum to what students are currently learning at school?
We align with the Australian curriculum standards. We also extend the student's learning to higher levels compared to their peers in schools so that the students become high achievers.
10
Will my child be getting homework?
The child's learning does not necessarily depend on amount of homework the child is doing.
Mr Akash teaches them the Study Smarter techniques for learning more in less time. Important factor is regularity in studies which the children learn while studying at Melbourne Tutorials. This doesn't require as much time as children and parents think.
11
How often does my child needs to attend?
This will depend on each individual child. We suggest every child attends at least one class a week as this ensures they are getting the most out of the program. It also helps to reinforce the learning that has been taught each week.
One session per week is recommended for maximum children, however, if a child is struggling in school two or three tutoring sessions per week are recommended in order to see progress, and bring the child at par with other children.
Once the child reaches the expected level the classes can be reduced to one session per week.
Melbourne Tutorials offer convenient after-school, evening and weekend sessions, however, talk to us if you're still finding it hard to schedule sessions, we'll work together to create a schedule that suits your needs.
12
How long are the sessions?
Each session is of one hour per subject.
13
What about missed sessions?
Parents are requested to plan their social engagements in such a way that the child maintains regularity in attendance. This would also instill a sense of discipline and commitment in the child. However, if the student has missed any class due to circumstances beyond control( illness etc) we may offer one makeup class in the week following the regular term. This week is known as the makeup week.
The classes would generally be held for respective grades on the same day and timing as their normal day and timing. For example a child who missed her regular class on Wednesday- 5.30 pm to 7.30 pm,would be offered makeup class on the same day and timing (Wednesday- 5.30 pm to 7.30 pm) in the makeup week.
Only one makeup class is feasible per term due to administrative reasons. Even if a child has missed more than one regular class, only one makeup class would be offered in that term to cover the missed content.
14
How long will my child need to attend tutoring program?
Again, this will depend on the individual child and their academic needs and goals. When signing up with Melbourne Tutorials, students usually commit to a minimum of one school term to ensure the child establishes routine and gets the most out of the program programs.
15
What types of tutors do you have?
Our tutors include subject matter experts, qualified teachers, exceptionally brilliant university graduates having completed studies/ currently studying in a related field.
16
What checks do the tutors go through?
All tutors undergo Working With Children check process.
17
What is the fee structure for tutoring?
Please refer to our Fee structure.